For all sectors across the entertainment industry, the last few years have presented a host of challenges, with the ability to provide entertainment to the public under question.
With all elements relying on person-to-person interaction, whether actors are performing closely together or the teamwork required to build a stage, the entertainment industry had to re-think the safety of its cast and crews, along with the most successful ways of producing and providing entertainment to the public.
Health & Safety in The Film & TV Sector
Ampere Analysis projected that the pandemic had delayed at least 60% of scripted television programming worldwide, including at least half of the programming initially scheduled to air in the second half of 2020.
One of the critical factors that helped them get back on track was reducing daily hours spent on set for the cast and crew. Traditionally crew and cast would be on-set for upwards to 15 hours a day. Many productions are now shortening the days and extending the deadlines to protect people against exposure to covid.
Furthermore, many productions have limited the amount of interaction across departments. Preventing non-essential interaction protects the cast and crew's health and the production itself by safeguarding the crew's ability to work and controlling a large scale covid-19 outbreak across the entire event.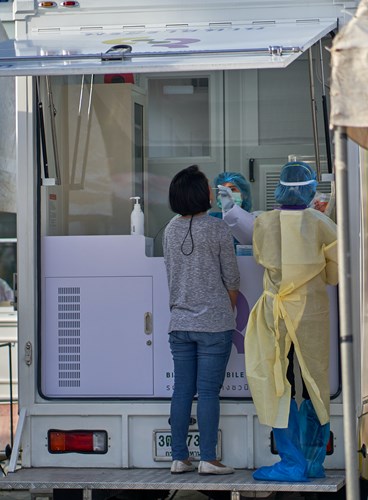 Health & Safety in Events
With many rescheduled TV and film productions able to produce and release new material, the events sector now needs to look at how they can apply the success of film and TV as we advance into 2022.
The physical demands that event crew members face every day are incredibly challenging. With tight deadlines to meet, long hours, and expectations to work tirelessly until the job is completed. With the same principles applied, extending deadlines by a couple of weeks and shortening working days can help protect crew members and show them their value to the company.
Full PPE and testing are a must for the TV and film industry, so why should it be different for events? We've seen events occur in the last year where PPE has been present and enforced.
For example, at the recent 10k capacity music festival at Donnington Park, all festival-goers were required to provide a negative test before admittance. NHS staff conducted random Lateral flow tests throughout the weekend, which was successful and resulted in the protection of all individuals involved.
Production in the Film & TV Sectors
We saw the release of several unplanned Television shows across many channels and streaming platforms. One example of this is the Netflix production 'Death to 2020', with a recent follow on 'Death to 2021', a satire 'mockumentary' about living in the pandemic.
It was filmed in late November 2020 across ten days, in London and Los Angeles. Due to the pandemic, minimal crews were used with some actors in production bubbles. Each actor filmed for only one day, with medical teams present at all times and all crew in full PPE.
Events in 2022
2021 saw the slow return of the live in-person events! Sporting events were rescheduled, tours announced and music festivals, such as Glastonbury and Download, organising smaller-scale versions of their original events.
A major new research study investigating the impact of the Coronavirus outbreak on the events industry has found that 72% of organisers have had to cancel or postpone their events in 2020, with another 50% moving their events online.
There is a long list of potential risks and things that could go wrong when organising a large scale event. With the additional pressure of procedures in place surrounding covid-19, we ask, what can organisers do to get events back up and running?
Looking at 'Download Pilot' and 'Live At Worthing', both event organisers scaled down on the size and capacity of the music events. On May 22 2021, Glastonbury hosted a five-hour global live streaming event that featured live performances filmed on the Pyramid Stage.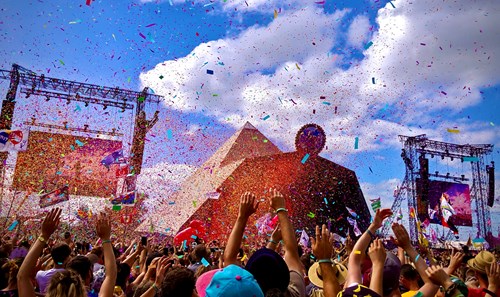 Other successful examples of streamed events can be seen in the sporting world. For example, most of The Premier League games took place without the usual supporting crowds.
With this in mind, matches could go ahead with less risk, as organisers only had to prepare health and safety measures to protect the staff and crew, while the fans could stay safe at home without losing out on watching their favourite teams.
With the return of normality just around the corner, we are very excited to see event spectators returning and filming schedules back on track in 2022.
Here at Gallowglass, we are always looking for fresh new faces of the Crewing industry! If you want to be a part of the new generation of events crewing, fill out an application and send over a CV! Alternatively, get in contact with us to discuss available opportunities further!